Tupu Tai Pasifika Public Sector Summer Internship Programme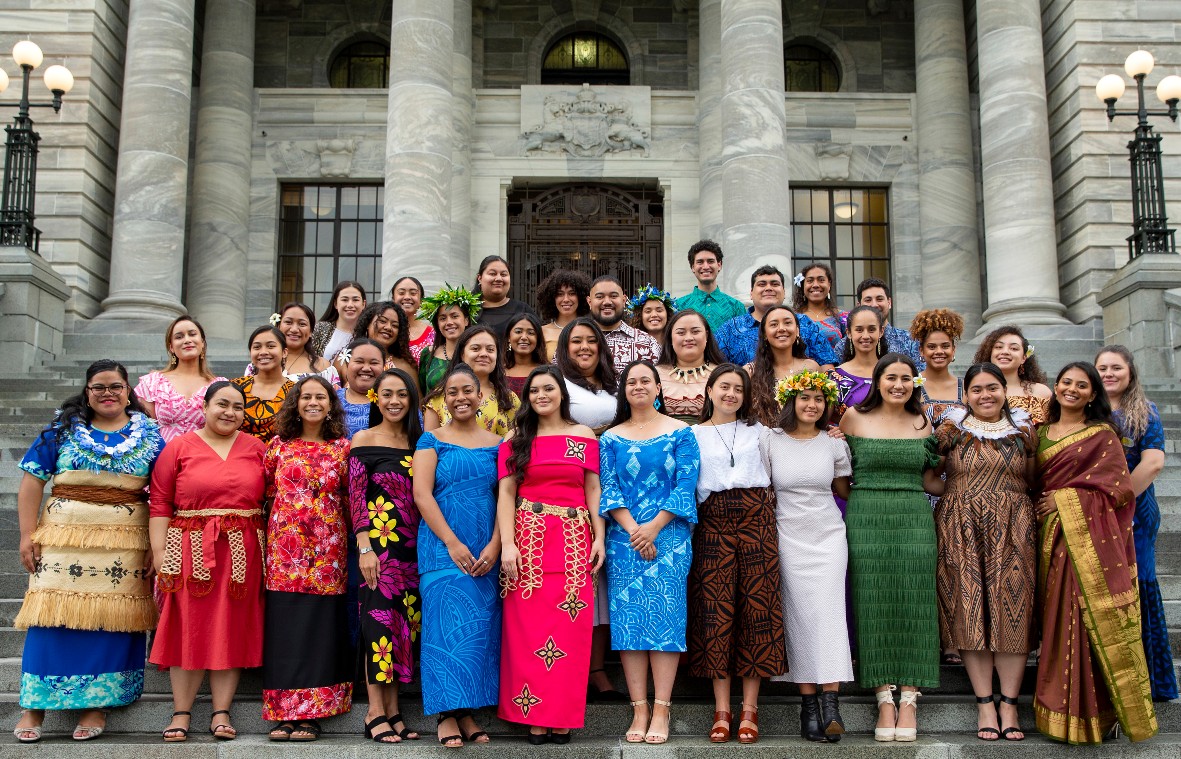 Tupu Tai Pasifika internship 2020/2021 cohort outside Parliament
Our Tupu Tai programme is a paid 11-week summer internship offered to Pasifika tertiary students and recent graduates interested in a career in the public sector.

'Tupu' means 'to grow' and 'Tai' means 'tide' in a number of Pacific dialects – referring to the growing tide of Pacific peoples in policy roles in the public sector.

This is an opportunity for you to gain policy experience, build professional networks, and helps prepare you to enter employment after completing your studies.
"Tupu Tai is unlike any other internship, it provided growth beyond my career aspirations. I found myself surrounded by a team that was creative, caring and exceptional. When I entered TT I was hoping that I'd get some experience and maybe a few friends along the way. What I received was a whānau and a greater sense of confidence in myself as a Māori and Pasifika wāhine in the public sector."

Akasha, Tupu Tai alumni 2019/2020
Meet one of our Tupu Tai alumni
---
About The Programme
Tupu Tai is an interagency government initiative that offers you the opportunity to explore career pathways, build confidence as a Pasifika professional, and see what it's like working for government.

As a Tupu Tai intern, you will also share diverse Pacific perspectives on important policy issues that affect all New Zealanders.

The programme supports MBIE's commitment to improving Pacific economic outcomes by building more sustainable job opportunities for Pacific peoples.


---
Who we're looking for
This programme is open to undergraduate and postgraduate students as well as alumni of up to two years. You:
have completed at least one year's equivalent of full-time study (two semesters)
have a minimum B grade average
are of Pacific descent and allowed to work and live in New Zealand
must be available to complete the internship full-time from 15 November 2021 to 28 January 2022.
Graduates and Tupu Tai alumni can re-apply up to two years after their graduation from their studies.
Meet our Tupu Tai alumni
---
Selection stages
This programme is open to undergraduate and postgraduate students as well as alumni of up to two years. You:
Apply online
Questionnaire about your judgement in different situations
Written assessment
Video interview
Two reference checks
---
Our partner agencies
The Tupu Tai Pasifika Public Sector internship programme includes a growing number of government agencies. Across 2020 and 2021 the following agencies participated offering 39 internships: